Mental Health First Aid (2 Day Course)
Have you had experience of someone with a Mental Health illness? Did you know what to say and do? Attend the MHFA 2 day course to learn about Mental Health, Mental Health Illness, and how you can support someone on the road to recovery. You will also learn about your own Mental Health and how to keep yourself well.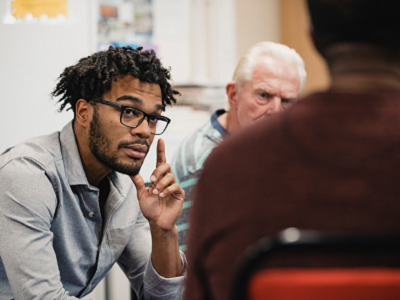 Upcoming Dates
30th and 31st January, 2024 (Havant)
25th and 26th March, 2024 (Havant)
Course Duration/Timings
Course Objectives/Content
On completion of the training participants will become a qualified Mental Health First Aider, skilled in spotting the early signs of mental ill health in people and confident in your ability to point them towards further sources of help and to support them in their recovery.
Focussing on what is Mental Health First Aid and how to apply Mental Health First Aid skills in a variety of areas such as depression, anxiety, personality disorders, eating disorders, self-harm, psychosis, schizophrenia and bipolar disorder.
The final part of the training is about actions for individuals and the organisation. Training can be tailored to your company's specific requirements, action plan or strategy.
Takeaways
A certificate of attendance
Course manual to refer to whenever you need to
MHFA Certificate of attendance
Action Card and Lanyard (2 day)
3 years access to the MHFA App and online manual (2 day and fresher)
Course Format
This is delivered as an open courses (see dates above) – anyone can enrol, we will either run these as face to face or online.
Usually delivered as an inhouse course – where a workplace/organisation can book a full course for a team/staff at certain location, with a date of your choice. We can offer face to face or we can deliver this online.
Eligibility/Numbers
Suitable for anyone 16 years old +
Up to 16 delegates per course (We limit numbers to 16 people per course so that the instructor can keep people safe and supported while they learn)
Accessibility
We strive to create courses and resources that everyone can access. When you book, we will ask if you will need course materials in accessible formats. We will also ask you about any accessibility requirements you may have regarding online or face to face training and safely accessing the chosen venue.
Prices
For more information on prices please click the 'book/enquire here' link where you will automatically be emailed our brochure with charges.
Feel free to also email us to get exact quotations, as we can in some cases offer discounted rates for charities/voluntary sector workplaces.
Cancellation Process
If you are unable to attend, and not in a position to substitute your place to another person, refunds will not be provided, however you can book onto an alternative open course date.
Refunds will be provided if HEH Mind have to cancel the course.
Contact Us
Please use the 'book/enquire' link above and we will be in touch.
Or call or email us directly:
Anna – 07813350246
Andy – 07775169098