Adults' Safe Haven
The Adults' Safe Haven is open for face to face mental health support at the Wellbeing Hub in Leigh Park. A team of Crisis workers from HEH Mind, Mental Health Practitioners from SHFT and drug and alcohol support workers from Inclusion, help provide support and advice to people experiencing a mental health crisis.
We are open 365 days a year from 6pm-10pm. Call us on the number above or just drop in. No appointment necessary.
If you need urgent mental health support outside of our opening hours please phone 111. The Samaritans also offer a service outside of our opening times, 116 123 (24/7 FREE). 
In a life-threatening emergency please dial 999. 
What is the Adults' Safe Haven?
The Adults' Safe Haven is for any adult needing immediate support at a time of crisis. 
At the Safe Haven individuals develop short term coping strategies. If you visit you will also build knowledge and understanding of other (longer term) support.
Attendance
You can call or access the service without the need to be referred and there is not waiting list for support. You may be signposted to the service by your GP or NHS111, but no professional referral is needed.
What to expect
Secure entrance and reception
Opportunity to access a safe space
Welcome on arrival
Calming, non judgemental and private environment
Assessment of needs and situation
Opportunity to discuss planning, coping skills and relaxation techniques
Discussion and planning for next steps
Drug and alcohol support if necessary, from trained professionals
Signposting to further support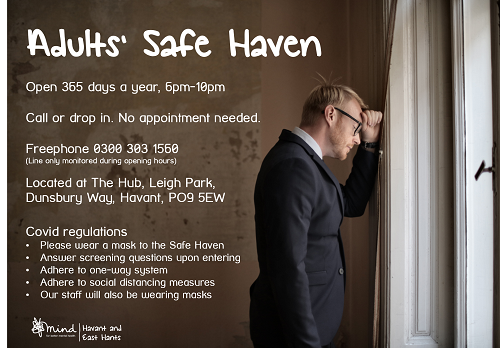 The Adults' Safe Haven service will offer:
Intervention, support and advice to de-escalate mental health crisis
Advice and support to empower future self management
Tips and tools to promote good mental health and wellbeing
Signposting into other relevant and appropriate services or agencies
Peer support and self-help resources
Please be aware we are not able to provide:
Transport to or from the Adults' Safe Haven
Medical care
Overnight accommodation
Adults' Safe Haven Location
Havant and East Hants Mind Adults' Safe Haven, The Hub, Leigh Park, Dunsbury Way, Havant, PO9 5EW
Open every evening 6pm-10pm   
For less urgent support within office hours
Please search our Adults' Wellbeing page
Further information for referring GP's or other agencies
No referral to the Adults' Safe Haven service is necessary. GP's and professionals can signpost patients from Havant Borough, East Hampshire, Fareham and Gosport. However, we will not turn anyone away due to their area of residence.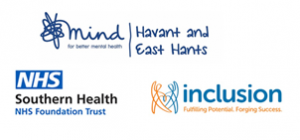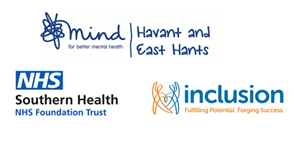 The Safe Haven is commissioned by Fareham & Gosport and South Eastern Hants CCGs (Clinical Commissioning Groups) and is led by Havant and East Hants Mind. It is operated jointly with the Southern Health NHS Foundation Trust Mental Health Crisis Team and the Inclusion Drug and Alcohol services.
The Safe Haven model is a partnership team approach of mental health clinical professionals, voluntary sector professionals and trained volunteers.