Line Manager focused training
The full day course covers effective boundary setting, mental health legislations, how to have supportive conversations and signpost effectively, using case studies to support.
Course duration: 1-day or half-day
Learning objectives 
Understand ways of supporting someone struggling with their mental health: ​
Explore suitable approaches to take when discussing mental health, as well as, actions and conversations that can make things worse ​
Reduce the risk of mental health conditions emerging by taking preventative action and developing resilience skills ​
How to encourage staff to take responsibility for their own wellbeing
Course Content:
Introduction to mental health
Mental health stigmas
Spotting the signs of struggle
Mental health conditions
Pressure, stress and mental health
Supporting someone struggling
Stress and the law
The duty of an employer to make reasonable adjustments for staff, and seek practical solutions
Stress and the Risk Management Process
The HSE Management Standards for Stress (MSS)
Work pressure profiling
Wellness Action Plans and returning to work after sickness leave
Building resilience
Action planning (individual and/or team/organisation)
Available as a half day or full day course. 
We strongly recommend the full day course. This is based on feedback from managers who have completed the course as this allows more time for applying and testing scenarios and gives adequate time for staff to practice discussing reasonable adjustments and applying the management standards for stress and action planning.   
Takeaways
Everyone who completes the course gets:
A certificate of attendance
A manual to refer to whenever they need it
Mind resources and signposting material
Accessibility
We strive to create courses and resources that everyone can access. When you book we will ask if you will need course materials in accessible formats. We will also ask you about any accessibility requirements you may have regarding online or face to face training and safely accessing the chosen venue.
Numbers
We limit numbers to 16 people per course so that the instructor can keep people safe and supported while they learn.
Format
Training for Line Managers is delivered a closed course (only your staff, at a location and on dates of your choosing). Available to be delivered in all areas of Hampshire or can be delivered entirely online.
Prices
We offer flexible pricing based on organisation size and sector as well as the size of your purchase.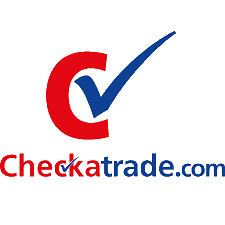 "I just wanted to express a GIGANTIC thank you for the fantastic training you've delivered over the last few months. It's amazing to think you've held 11 sessions for us since February!
We have had some really good feedback from our managers, many who have cited they feel more confident in approaching these conversations and understanding the responsibilities employers have when dealing with mental health in the workplace – which is great to hear.
Hope to keep in touch with you all, and that you'll be available next year for some more training for our people 😊
Senior People Advisor
Checkatrade 
For more information or to request a quote for this training please contact us  by phone or email us at [email protected]