About Havant and East Hants Mind Training and Workplace Wellbeing
The Training we offer
Accredited and bespoke courses to meet the needs of workforces and communities.
Workplace wellbeing consultancy and support with accreditation and "Charter marks"
Ongoing support for recruitment, staff retention, safe practice and independent review. Addressing these issues is an essential duty and vital for maintaining trust within the workforce.
Help to maximise the impact of mental health champions (or those who manage them)
Bespoke Employee Assistance Programmes
Communications material, resources and information for communications teams in other agencies /business
You can see some of the most frequently requested courses we offer on our dedicated webpages below. If you have training needs that aren't covered here we can design courses to suit your requirements at competitive prices.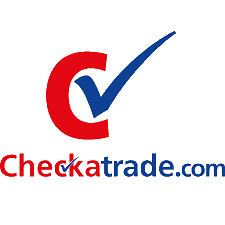 "I just wanted to express a GIGANTIC thank you for the fantastic training you've delivered over the last few months. It's amazing to think you've held 11 sessions for us since February!
We have had some really good feedback from our managers, many who have cited they feel more confident in approaching these conversations and understanding the responsibilities employers have when dealing with mental health in the workplace – which is great to hear.
Hope to keep in touch with you all, and that you'll be available next year for some more training for our people 😊
Senior People Advisor
Checkatrade 
You can see some of our work and testimonials from customers here in this video. 
Pricing
We offer a pricing system that has advantages for community voluntary organisations and micro businesses with community impact. Make sure you tell us about your organisation when you enquire.
More than just a provider
As a trusted brand and charity, we provide many free to access support services in our community, which may also be beneficial for your staff, volunteers or their families and friends.
Our Adults and Young Persons wellbeing services, our out-of-hours Safe Haven services and our work on campaigning and combating stigma surrounding mental health all present opportunities to partner with your organisation and make these even more accessible to those who need them.
We want to facilitate ongoing relationships with organisations we work with, including developing trusted partnerships, sharing information, supporting each other and championing better mental health.
Please talk to us about any ideas you have on how you could work with Mind alongside your training or workplace wellbeing enquiry, if you wish.
Contact the Training Team
Thank you for expressing interest in our workplace and wellbeing training . Please complete the contact form below with any questions and we'll be in touch with you.