Spire Portsmouth supports two local charities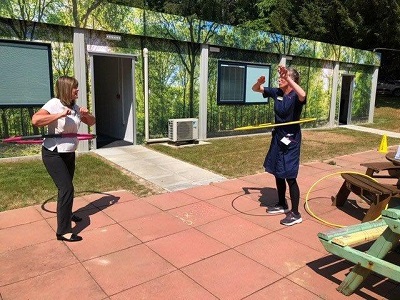 Spire Portsmouth completed its charity week at the end of June raising a total of £270.53. The team at Spire Portsmouth selected HEH Mind and St Wilfred's as their chosen charities, with the fundraising being split between both charities. 
The wider Spire Team set a group target of clocking up 40,000km through walking or cycling, which is the equivalent to travelling once around the world. To do this, each individual hospital had an individual target to complete 1,000km.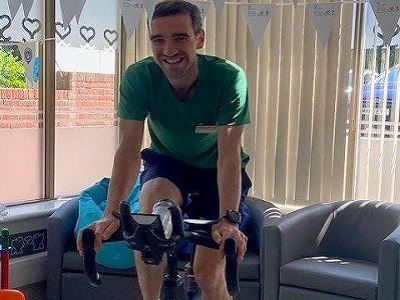 To achieve their 1,000km the Spire Portsmouth team held two 'lunchtime walks' on Tuesday and Thursday, where colleagues were invited to help rack up the kilometres. There was also a bike-a-thon on Monday and Friday, with 20 minute time slots available on a static bike in the Hospital. These efforts combined resulted in a Spire Portsmouth team total distance of 1795.5km.
Additional activities to support engagement, conversations and fundraising included: 
Fill a Smarties tube with coins
Buzz wire game
Pin the tail on the Corgi
Hook a Duck blindfolded
Hula Hoop competition
Raffle
Snail Racing 
If you are inspired by the team efforts and would like your workplace to get involved in fundraising and activities to support our local free to access services, contact our Fundraising Team ([email protected]) to find out more.
Posted on: 6th July 2023