Rowlands Castle's WI donates Christmas Gifts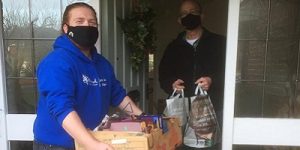 Thank you to the Rowlands Castle WI who kindly donated Christmas Gifts once again this year. The gifts are sorted and distributed by HEH Mind and given to individuals and families identified as being in need this winter season. 
"The support from Rowlands Castle WI and other community groups really helps the individuals receiving gifts; showing them there are people who care and who wish to support them and their recovery journey. Additionally, community groups supporting and engaging in our work raises awareness of mental health services to those who may be in need. " – Mike Lock, Head of Communications & Community Engagement HEH Mind.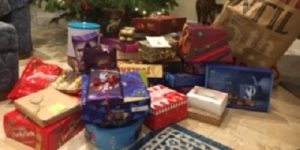 This year the donations collected were unwrapped tins, tubs and boxes, which could be wiped to ensure they were Covid safe. HEH Mind would like to say thank you to Rowlands Castle's WI for not only once again collecting for us, but also for donating more specific items this year.   
Find out more about the wellbeing services and support available at HEH Mind by searching this website.
Follow this link to find out more about Rowlands Castle WI
Posted on: 18th December 2020