Ropley Ambassador Training
Our Community Team delivered the introduction Ambassador training at Ropley Sports Pavilion last night, with 10 club members from Ropley Cricket Club and Ropley Football Club discussing mental health; including stigma, support and signposting.
The team also discussed working in partnership with other sports clubs/ boards in Ropley and Hampshire.
Additionally, we welcomed Wendy, who co-delivered her first training session with HEH Mind. Wendy will be taking the lead with East Hampshire Ambassadors in 2020.
Find out more by contacting [email protected]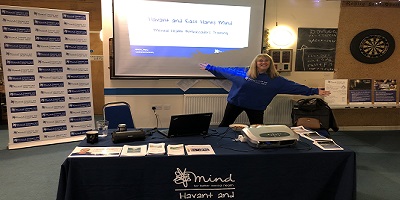 Posted on: 3rd December 2019