Pause Box Collaboration
Havant and East Hants Mind are collaborating with Mind to bring Pause Boxes to Hampshire.
By using our link to subscribe to #Pause you will be supporting our local services, as well as wider scale work of our national partners at Mind.
Subscribe today – https://pauseformind.org.uk/easthantsmind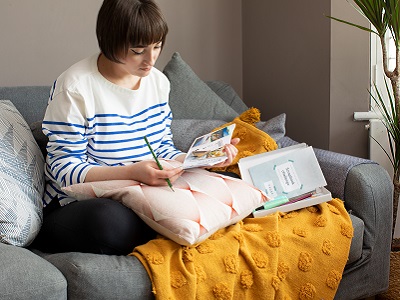 What is Pause?
Pause is a subscription service designed to help you find a monthly moment of me-time. A chance to put aside daily stresses and chores and to focus on your own wellbeing. Every month, you'll receive a Pause box through your letterbox, packed with ideas and activities that promote relaxation, creativity and reflection. Your monthly wellbeing box contains a different activity designed to encourage creativity, relaxation, a new skill – or simply to help you take some time out for a moment of calm.
What will I get out of subscribing to Pause?
Getting in touch with your creative side can help you relax and destress, giving you an outlet and focus for your emotions, and stimulating your senses. Each month you'll receive a Pause box though the post containing a new activity to encourage creativity, relaxation, a new skill – or simply to offer a precious moment of calm. Use Pause to savour a little alone time or share experiences with friends or family.
By making a monthly gift to yourself you're also helping HEH Mind in Hampshire and our national partners Mind to offer support and information to anyone experiencing a mental health problem. 
One in four of us experiences a mental health problem each year, but most of us don't get the help we need. When you subscribe to Pause, you're joining the fight for mental health.
Find out more by visiting – https://pauseformind.org.uk/easthantsmind  
Posted on: 5th April 2023