Hampshire FA Teams Up with Havant & East Hants Mind for a World Mental Health Awareness Day Tournament
On Wednesday 14th September, Havant & East Hants Mind collaborated with Hampshire FA to host a football tournament for World Mental Health Awareness Day.
Four teams travelled to Hampshire FA's HQ at Winklebury Football Complex to take part in the tournament. The teams included Solent Sports FC, SANDS United FC Solent, Pompey in the Community, and AFC Bournemouth Community Sports Trust.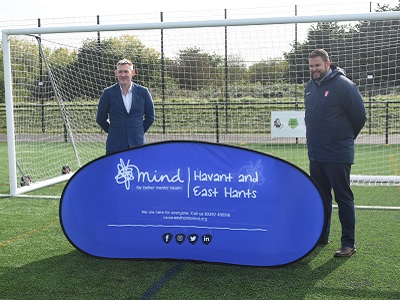 The focus of the tournament was to collectively create awareness of mental health. Havant & East Hants Mind promoted the charity's resources and services on the day to raise awareness of the support available for Hampshire FA members. Additionally, the charity was able to present and discuss their Ambassadors' project to the teams in attendance to encourage interest.
The Ambassadors' project is designed to harness the passion and kindness that exists within sports clubs, by working collaboratively and closely with the club's members. Ambassadors are recruited to raise general awareness about mental health and to increase members' knowledge of and confidence to access local wellbeing services.
The Ambassador's responsibilities may include hosting awareness-raising activities, fundraising, and supporting club members, in the process, this raises the profile of mental health and wellbeing within sports settings.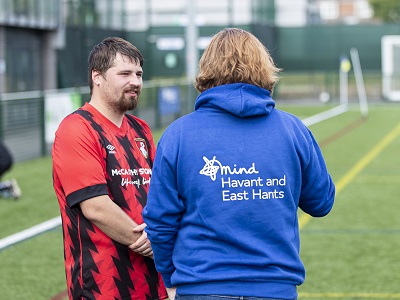 Mental Health First Aiders from HEH Mind were also present on the day of the tournament for members to privately discuss a personal matter relating to mental health or wished to discuss anything relating to mental health. A series of discussions took place throughout the day with various members, showing the importance of being able to talk openly but confidentially with people that can help.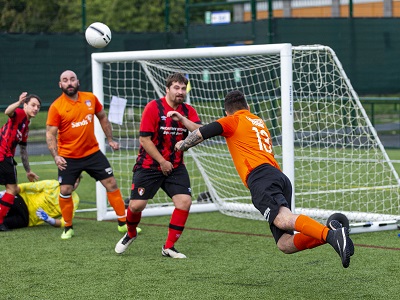 Each team played three group matches with a semi-final and a final. Solent Sports FC were the proud winners on the day after a competitive game with SANDS United FC.
We would like to thank all the teams that took part in the event and for sharing their experiences with us. We would also like to the two referees, Stuart, and Jordan Chapman for supporting the tournament.
Hampshire FA Media Partner, Graham Scambler was there to capture the entire tournament on camera. All photos can be viewed here from the tournament.
We would like to thank the team at Hampshire FA for co-hosting the tournament, sharing their resources, and their organisation of the tournament. View our short tournament insights video here.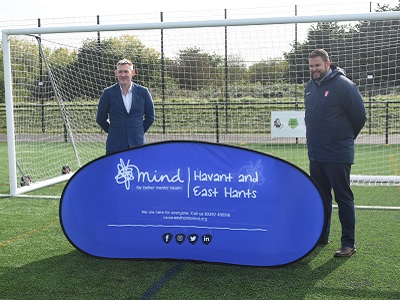 Following the tournament, Havant & East Hants Mind are looking for people to come forward to discuss all things mental health as part of a recorded session, and to act as an ongoing resource to promote and support more and more people accessing services. If you are interested in being part of the recorded discussion, please contact the Community Team for more info: [email protected].
If you have been inspired by the Ambassador's project and would like to find out more, please visit the site here.
Posted on: 9th October 2022