Fundraising head shave at Kenwood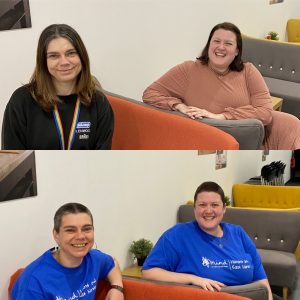 Thank you to Zoe and Sarah at Kenwood who shaved their heads in April to help raise funds for our wellbeing services. 
Zoe and Sarah have raised over £1,900. This amazing total will be added to the Kenwood Charity of the Year fundraising total which now stands at £5,320. 
A huge thank you to Zoe and Sarah for shaving their heads to help raise funds and awareness of our wellbeing services, and to everyone at Kenwood for their continued support. 
Posted on: 27th May 2021