Football and World Mental Health Day
Hampshire FA and Official Charity Partner Havant & East Hants Mind join forces to host recorded wellbeing conversations and launch
'World Mental Health Day Tournament'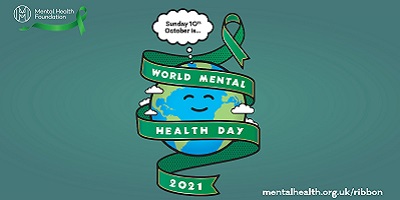 On Friday 24th September Hampshire FA and their Official Charity Partner, Havant and East Hants Mind, brought together a variety of local organisations to take part in a 'World Mental Health Day Tournament'. The tournament was a fun and casual event, with teams from organisations including Saints Foundation, Eastleigh and District Mini Soccer League, AFC Stoneham and Hampshire FA.
The aim of this new initiative was two-fold; firstly, to give the individuals involved in the event the opportunity to get active and open up about mental health to others in the local grassroots football community, with mental health support available on the day and post-event from Havant & East Hants Mind. Secondly, to use the event as the focus of a new promotional video that will launch today, 10th October World Mental Health Day 2021; to illustrate the importance of mental wellbeing, particularly within grassroots sport.
Discussing the tournament, Hampshire FA Chairman James Pearson said, "Throughout the tournament, it was fantastic to see members from every organisation speak really openly to Havant and East Hants Mind about their personal experiences with mental health. Importantly, we've been able to capture these conversations on camera; this will make a huge difference for a lot of people across the local community that might be experiencing something similar, but feel alone, or don't know where to turn to. We're hoping that when we share some of these conversations as part of our World Mental Health Day promotional video in partnership with Havant and East Hants Mind, we can show people that actually you're not alone and there are people and organisations out there who can help you."
James Pearson explained, "I would urge everyone from across the grassroots community all over the country to view the new video and share it with as many others as you can. It's a really important message that we need to get out to help people feel comfortable talking about mental health and know where they can find support if needed."
Havant and East Hants Mind's Head of Community Engagement & Communications, Mike Craft said "Today has included an amazing range of conversations regarding personal experiences and insights with mental health and general wellbeing. A huge thank you to all the coaches, officials and players that shared their experiences today. Our discussions will be part of a video that will reach thousands of people across Hampshire, tackling stigma and showing it is ok to be affected by a mental health illness; many of us are. And that if you are affected, there is support for you. Additionally, if someone watches our video and wants to find out more or get involved in our work at sports clubs please visit our website (easthantsmind.org) and contact us".
Six teams from across Hampshire contested the World Mental Health Day Tournament, featured in the video. Team played each other once in league format, before the top four battled it out in semi-final knock-outs. In the end, it all came down to a penalty shoot-out in the final between AFC Stoneham and Hampshire FA Reds. Thanks to some Goalkeeping heroics in the shoot-out from Hampshire FA's new Deputy Designated Safeguarding Officer, Dean Jones, Hampshire FA just beat AFC Stoneham to the trophy. However, the more important victory was promoting the importance of mental wellbeing to the football community.
Signposting & Links
Sports Club Ambassadors Project. Hampshire FA & HEH Mind Charity Partnership
Posted on: 10th October 2021