Boxing at the Pyramids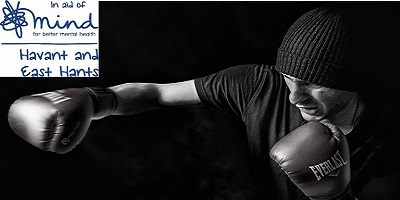 On Saturday 25th January 2020 two friends who have/are affected by mental health illnesses will be stepping through the ropes of a boxing ring to raise funds and awareness for HEH Mind.
Barry, the organiser of Saturday 25th match up, said "What I'm trying to make people aware of is, it's ok to talk or seek help and even to cry. This doesn't make you any less of a person. In fact I believe it makes you a stronger person."
Join Barry and the Team at the Pyramids Portsmouth, Southsea on Saturday 25th January. Doors at 3pm, first bell at 4pm.
Check with venue for ticket availability (now limited).
Posted on: 20th January 2020