Black History Month
In mental health, as in other areas of life, there is a disparity in how black people are listened to and supported at every level. People from black and minority ethnic (BAME) groups living in the UK are more likely to:
be diagnosed with mental health problems
be diagnosed and admitted to hospital
experience a poor outcome from treatment
disengage from mainstream mental health services, leading to social exclusion and a deterioration in their mental health.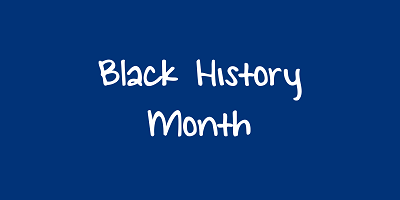 Our work to date
We are working to make sure that everyone experiencing a mental health problem gets the support and respect they deserve. As part of our strategies, we are working to make sure our projects and processes include a focus on diverse and/or marginalised communities. We are working to align mental health support with the challenges black people face in a way that's authentic and engages with the entirety of their lived experience of racism as an everyday reality. We accept that delivering on this ambition involves change within our own organisation, addressing racial disparity internally to enable us to deliver on our equality ambitions.
National Mind and the local Mind Network already has initiatives underway that focus on the mental health of BAME people, alongside work we've done in the past. The work of many local Minds working with their BAME communities is to better focus on engaging with individuals and groups who's voices may not have previously been heard or listened to.
National Mind are working with selected local Minds to undertake large-scale projects to deliver local mental health services for Young Black Men. While also channelling parts of the Department of Health fund that addresses the mental health impact of coronavirus towards BAME groups.
We, at Havant and East Hants Mind, won't give up until everyone experiencing a mental health problem gets support and respect. This will involve learning from and listening to our communities. Along with the work happening across the local Mind network, which we support, inform and learn from. We know there is a lot of work to do, but our efforts are focused on being there to support everyone.
There's more we need to do
However, the fact remains that there is still more we can do. BAME colleagues are under-represented in our staff. We are working to become a more diverse workforce that better represents the communities we support.
We know that, as an organisation, we need to become uncomfortable with the status-quo, and account for it in any plans we make, so that we can really address the mental health needs of BAME groups and how we can recruit, retain and support BAME colleagues.
What's next
We know there's no easy solution and that there is still a long way to go to make sure everyone experiencing a mental health problem and other forms of discrimination, is treated equally, both within our organisation and outside it. We are committed keeping this on the agenda of our senior leaders and our trustees, and to co-develop a longer-term plan to do more to address the inequalities we know we have in our organisation.
Read more about the work happening within the Mind Network
Posted on: 7th October 2020