Austen's Café in Alton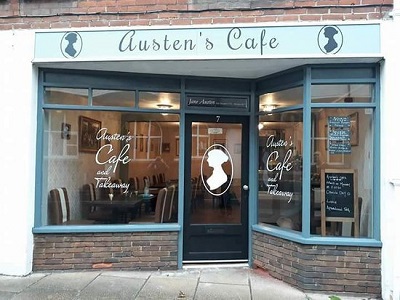 Staff at an Alton café will be able to give their customers help with their mental health and wellbeing alongside their morning coffee thanks to a new agreement with a local charity.
Austen's Café, on Lenten Street, has teamed up with East Hants MIND to help bring mental health into focus.
The partnership is the latest to take part in East Hampshire District Council's Business Buddies Scheme, which matches businesses with local charities to explore how they can help each other.
The café is now part of East Hants MIND's 'community-minded business mental health ambassadors' scheme.
Austen's staff will receive regular support and information to help people with mental health and wellbeing issues that may come into the café. They will also support fundraising activities throughout the year.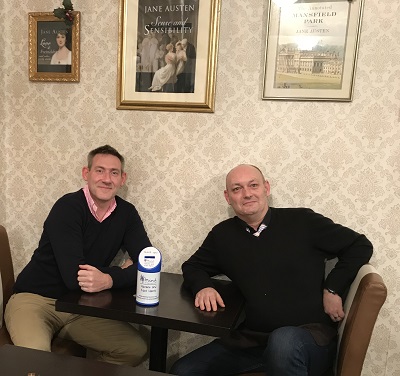 Jonathan McDonald, the owner of the café, said: "We are proud to be taking this first step of working to support East Hants MIND. Their work really complements the things we were already doing, including The Anxiety Café every Monday."
Ross Borman, from East Hants MIND, said: "Raising awareness of mental health and wellbeing and offering help to people in need is what MIND is all about. We look forward to a long and successful relationship with Austen's."
The Business Buddies scheme is part of EHDC's focus on welfare in the district. It seeks to join charities with businesses which can support them, through manpower, expertise or fund-raising.
Cllr Richard Millard, EHDC Leader, said: "The Business Buddies scheme was set up with just this kind of association in mind."
"These two organisations can achieve so much more for the community than they can working apart, and I am delighted they have come together in this way."
"We are always looking for more community-minded businesses that can offer something to local charities – whether that is professional expertise, volunteer time or funding."
If your business would be able to offer support to the local charity Havant and East Hants Mind , please get in touch with Ross Borman on +442392498916    email – [email protected]
Posted on: 21st March 2019