Andy's 24 hour Pool Challenge
We are very excited about Andy's 24 hour pool challenge at the Portsmouth Conservative Club, which will start on Friday 1st March at 8pm and finish at 8pm on Saturday 2nd March.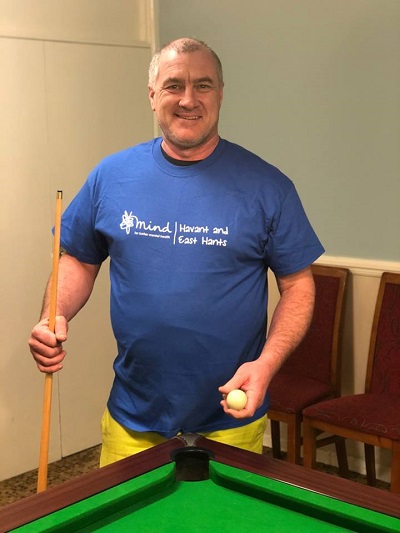 Please drop into the Portsmouth Conservative Club to cheer Andy on.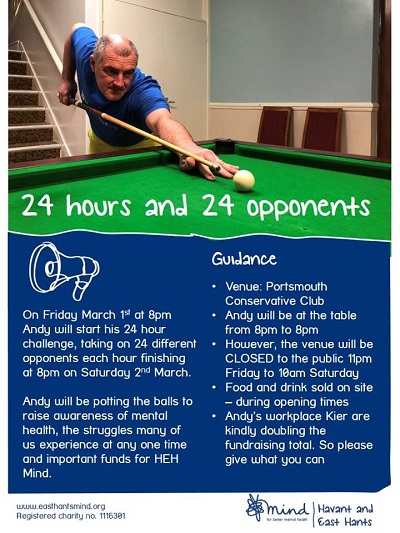 Andy's workplace, Kier, will be matching the first £200 raised to contribute to the total amount. So every little really does help, please donate whatever you can in support for Andy in raising important funds for Havant and East Hants Mind.
Posted on: 27th February 2019