Active Families to Support Wellbeing
A group of 11 local families are engaging in Active Families, a project funded by Sport England to encourage and support families to become more active and improve their wellbeing.
Family Support Workers Lisa English and Tiff Morris from HEH Mind, deliver a programme of weekly activities and support for the whole family; providing fun play-based ideas and activities that can be replicated at home.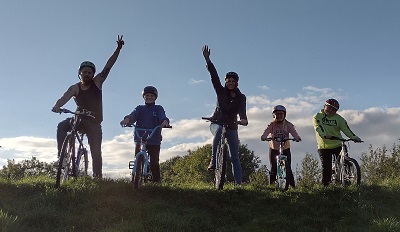 This programme is sponsored by Sport England, the focus is helping young people to have an enjoyable experience of sport and physical activity, so they develop a positive attitude towards being active at an early age and continue being active in later life.
Research informs us that families and in particular parents and carers, play a key role in shaping a child's attitude and behaviour. The Active Families programme also promotes good nutrition by encouraging families to eat a healthy family meal together.
Lisa and Tiff (HEH Mind) have formed a warm and positive partnership with the staff at the Front Lawn Community Hub, managed by the Hampshire Football Association.
Relationships have also been built with Active 8 Minds, Oarsome Chance and Yoga4health to support and enhance the Active Families delivery.
"Active8 Minds love being part of your programme and the promotion of physical activity and involvement with the family." — Active8
"Tiff and Lisa have a great relationship with all of the families and have been instrumental in creating a welcoming atmosphere here at Apex and demonstrating to staff members an appropriate way to communicate with the families." — Oarsome Chance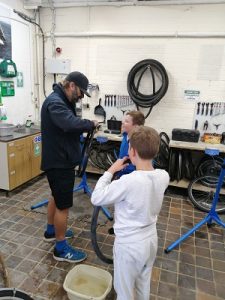 "There are lots of ways to reduce stress levels in just a few minutes, at home and for nothing. You just need to know what they are and use them regularly" — Tabitha, Yoga4Health.
Active Families facilitates two sessions a week at the FA Hub. The first session uses the excellent facilities at the Community Hub to provide a welcoming safe space for families to meet with Family Support Workers and benefit from the knowledge and skills of Tabitha Evans (Yoga4Health) who shares stress relief strategies based on mindfulness, provides emotional support and gentle yoga stretches to promote physical and mental wellbeing.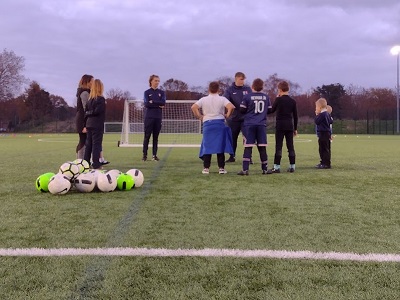 The second session is for the whole family to participate in physical activities with Active8 and HEH Mind; to spend more time together by having fun with the aim to continue being active in the long term and enjoy the benefits this brings. During these sessions families have access and use of a 3G pitch with floodlights. Family Support Workers have worked with partners to provide opportunities to donate and swap sports clothing and footwear, which some of our families have benefitted from.
"It's given me more confidence to get the boys going to more activities outside of school." — Nicky, parent/carer.
"I think the group is amazing at helping kids with their different needs, and it helps adults to have a bit of time to reflect in a safe place." — Bev, parent/carer.
Through these activities, children have grown in confidence and been inspired, which has led to some joining their local football group/team.
"The sessions are so much fun." – Hudson, young person.
"Hearing that a family has joined a club and begun to spend more time walking together at weekends is so rewarding." – Tiff, HEH Mind
Front Lawn Community Hub, supported by Hampshire FA, will be providing a Christmas celebration, including a Scavenger Hunt around the pitch, a warm meal, fun and games, and a selection pack for each family, a small food supply hamper, plus a visit from Father Christmas.
Neil Cassar, Hampshire FA CEO stated, "I am delighted that we (Hampshire FA) continue to strengthen and develop ties with our Official Charity Partners, Havant & East Hants Mind and their associated groups. The directors and the staff have contributed from their own pockets to ensure that we can do our part this side of Christmas to spread joy and support to the families who will be visiting our hub on the 20" December, in addition to supplying the facilities and donations of kit and equipment to best support the participants. We knew when we put the bid forward to operate and oversee the Front Lawn facility, that its primary aim was to serve the grassroots community as well as the general community in its locality. I am pleased to see it is being used for its intended purposes and that it fully deserves its title as a Community Hub by the very activities and events that take place which seek to unite all under one roof".
During the family sessions mentioned, the HEH Mind Active Families Team and the families attending have focused on wellbeing and having fun. This has been key to supporting families increase their physical activity. Working closely in the local Community with support from our partners has enabled HEH Mind to provide a variety of experiences for the whole family. If you would like to find out more about the Active Families Team, and how families can be supported visit the Family Wellbeing page.
Further information about HEH Mind is available from
Posted on: 13th December 2021