Kenwood Care Package
For every social media post with the tag #KenwoodCarePackage, Kenwood will give £1 to Havant and East Hampshire Mind. So it's a great time to bake or cook a meal for someone who may need support. 
A huge thank you to Kenwood for supporting us, and more specifically mental health services at this difficult time.
We look forward to seeing all the amazing cooking/ baking and community supporting. Remember to tag your posts with #KenwoodCarePackage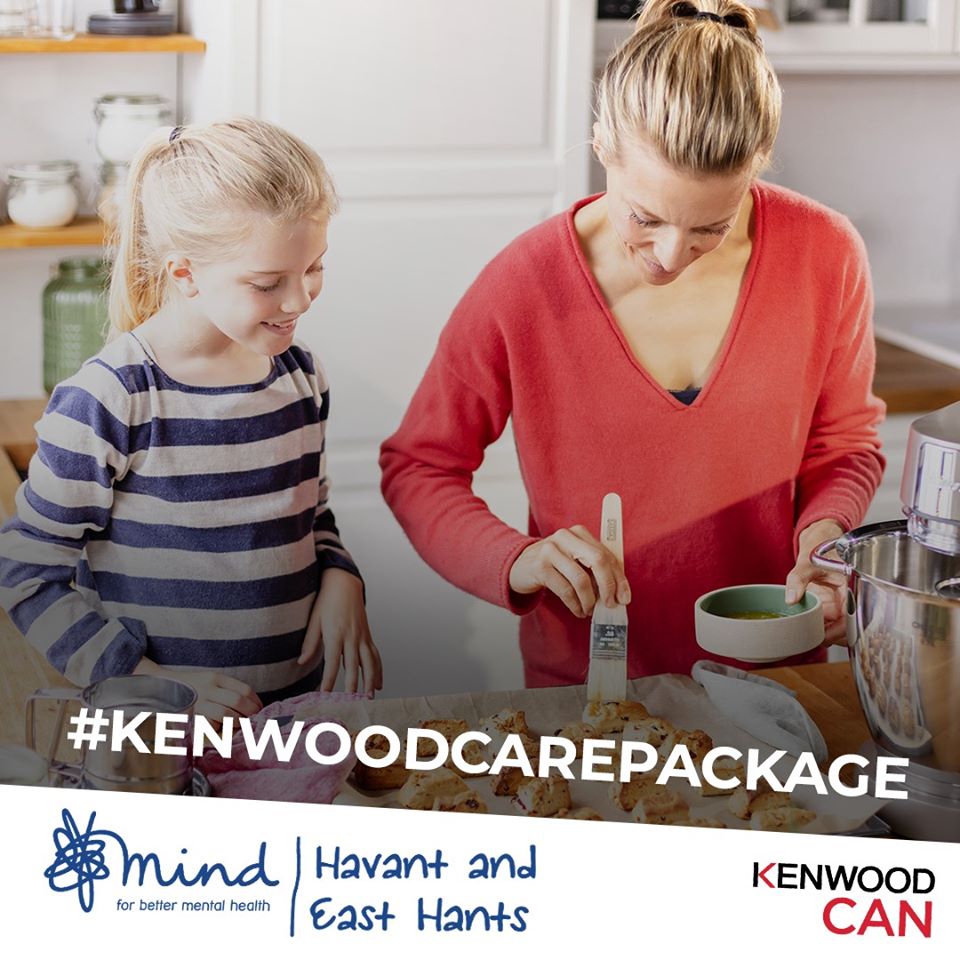 From Kenwood 
"Through some strange and difficult times, we have been overjoyed at your posts about helping the community and Kenwood would like to help even further. Get baking, help your neighbours or those in a vulnerable position and share with us to make a real difference. For every #KenwoodCarePackage tag we receive, Kenwood will give £1 to their Charity of the Year Havant and East Hampshire Mind helping those with mental health issues. Kenwood will post ideas and recipes over the coming days to inspire you all!"
Author: Graham
Posted on: 1st April 2020