Pause Boxes 
We are collaborating with national Mind to bring you Pause. A little me time treat delivered to your door each month. By signing up to Pause, you're supporting both HEH Mind and national Mind. Thank you for supporting the Mind family.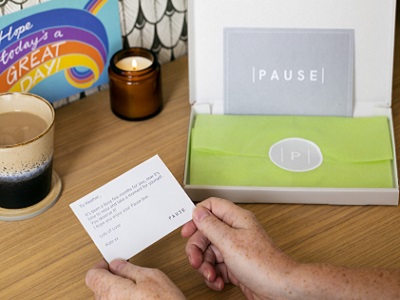 What is Pause?
Pause is a subscription service designed to help you find a monthly moment of me time. A chance to put aside daily stresses and chores and to focus on your own wellbeing. 
Every month, you will receive a Pause box through your letterbox, packed with ideas and activities that promote relaxation, creativity, and reflection. 
Your monthly wellbeing box contains a different activity designed to encourage creativity, relaxation, a new skill; or simply to help you take some time out for a moment of calm.
When ordering a Pause Box Subscription please use our link. This ensures we receive a small fee from the national charity for signposting you to the Pause Boxes. Ordering without our link will result in no funds being send to support our free to access wellbeing and crisis services. 
You can start a Pause subscription with a monthly donation from £7.50. Sign up here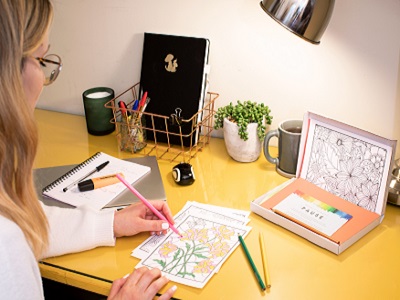 What is the Mind family? 
The Mind family is made up of independent local Mind charities like HEH Mind, the national Mind charity and Mind retail shops. 
Local Minds reach and support diverse communities. We tailor services to our local community, covering everything from talking therapies, crisis support, art therapy, peer support and much, much more. Fundraising for HEH Mind means your donations directly support people near you.